Funky. Free-spirited. Peaceful. Positive. Layered. Inspired. Eco. Comfy.
If you're looking for good vibes, Soul Flower is for you!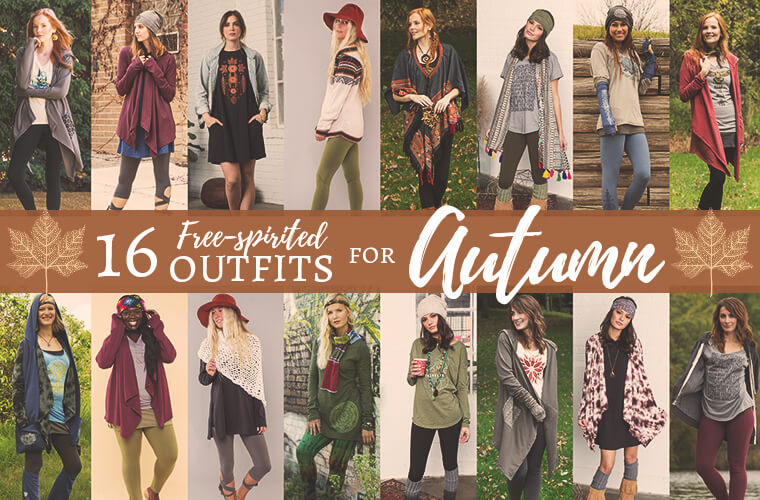 Here are 16 outfits for fall that you'll want to copy ASAP. They scream Soul Flower style!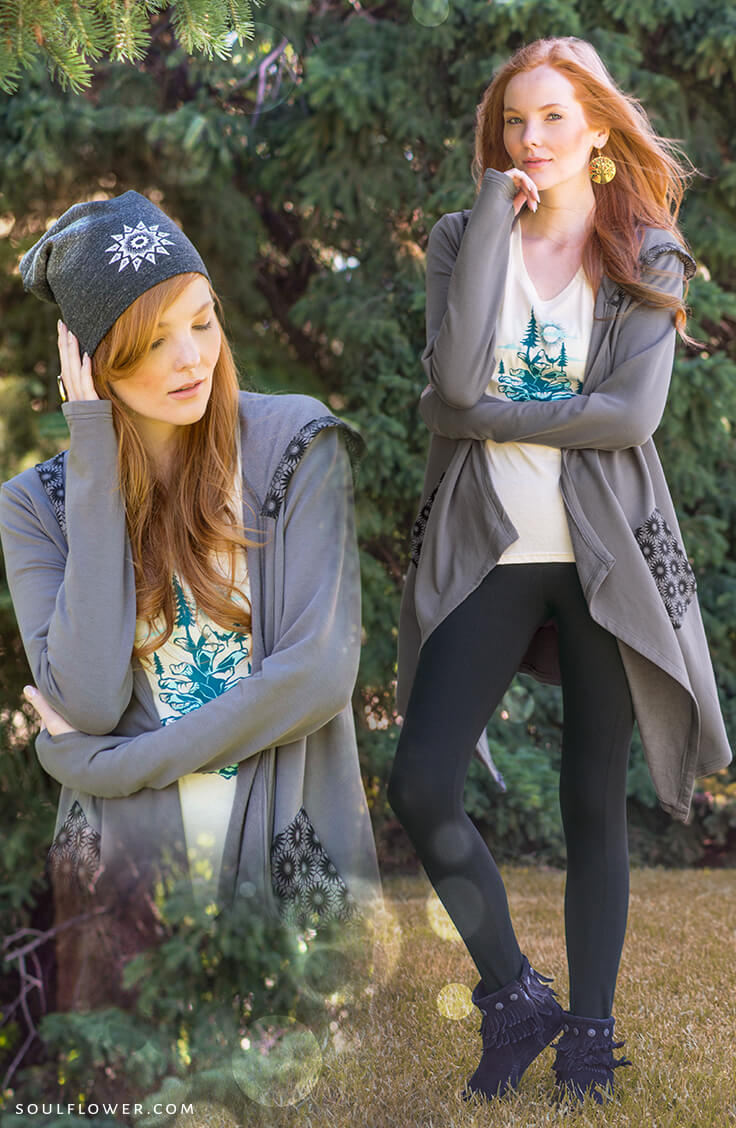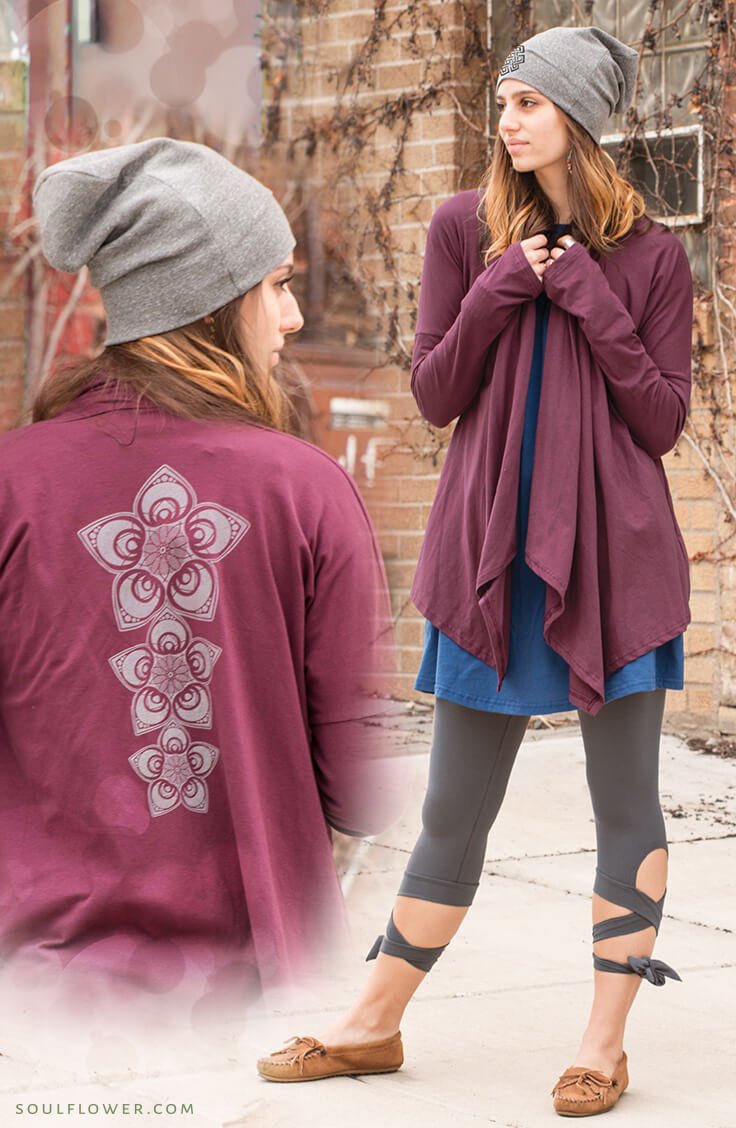 Soul Flower style is all about layering and transitioning pieces between seasons. Add leggings and a cardigan to warm up a summer dress. Top it off with a beanie and a cute thrifted jacket.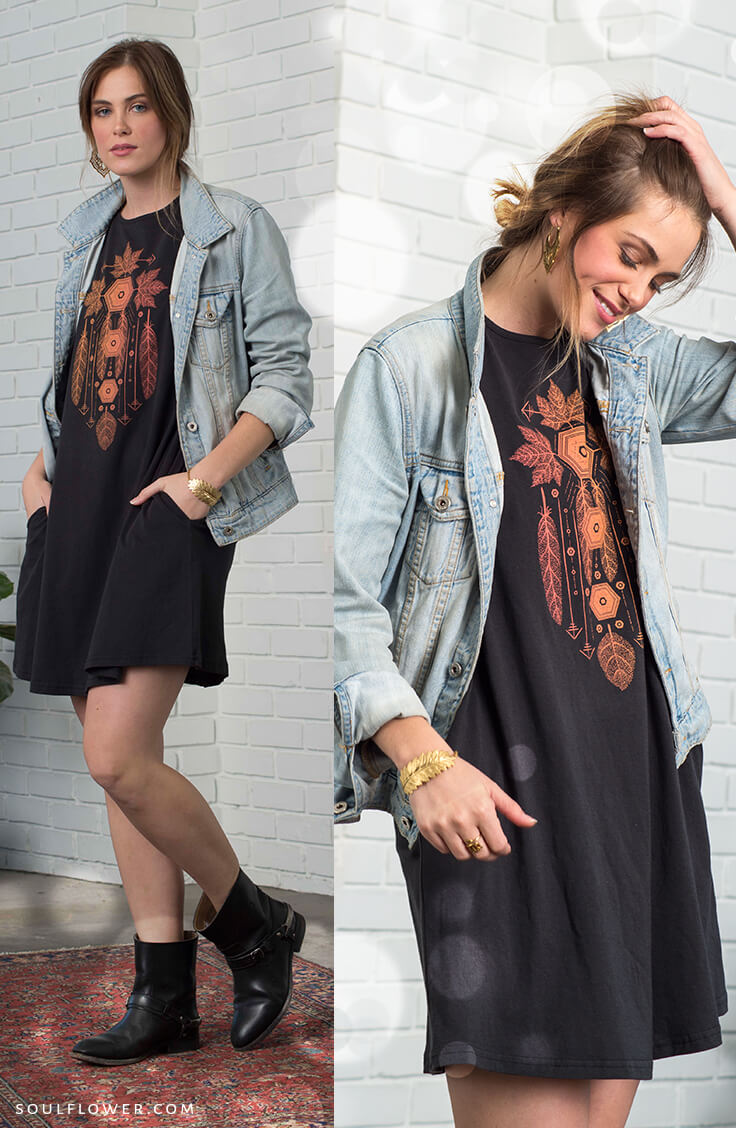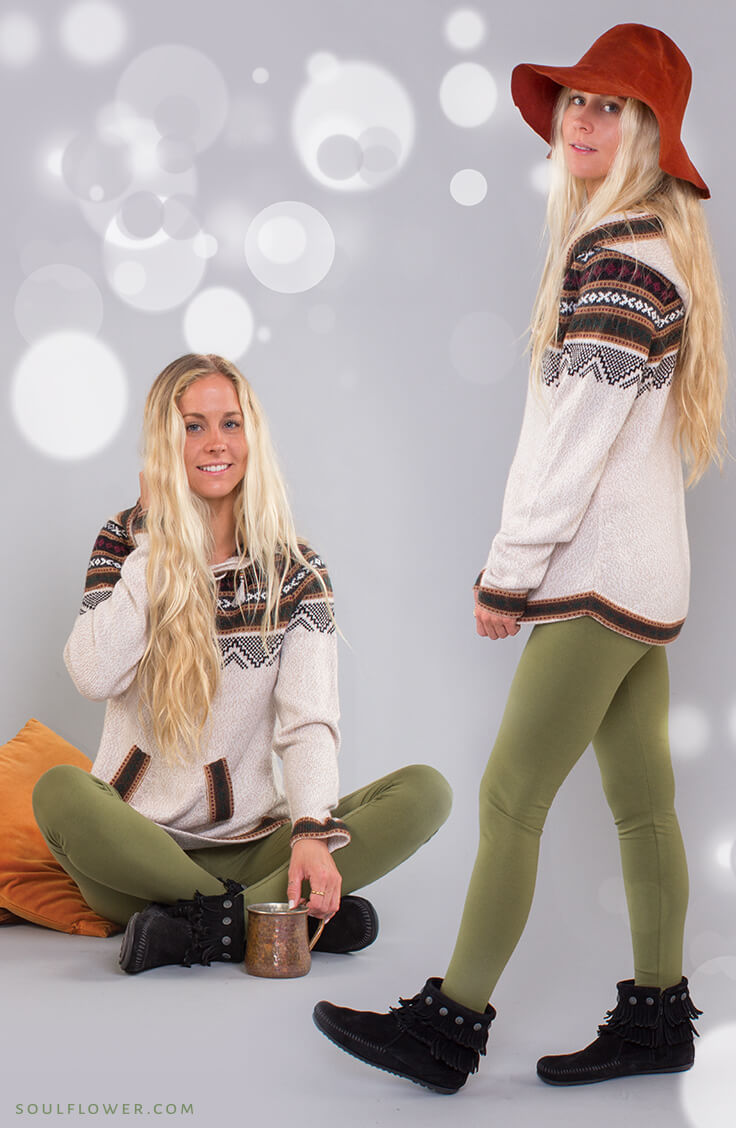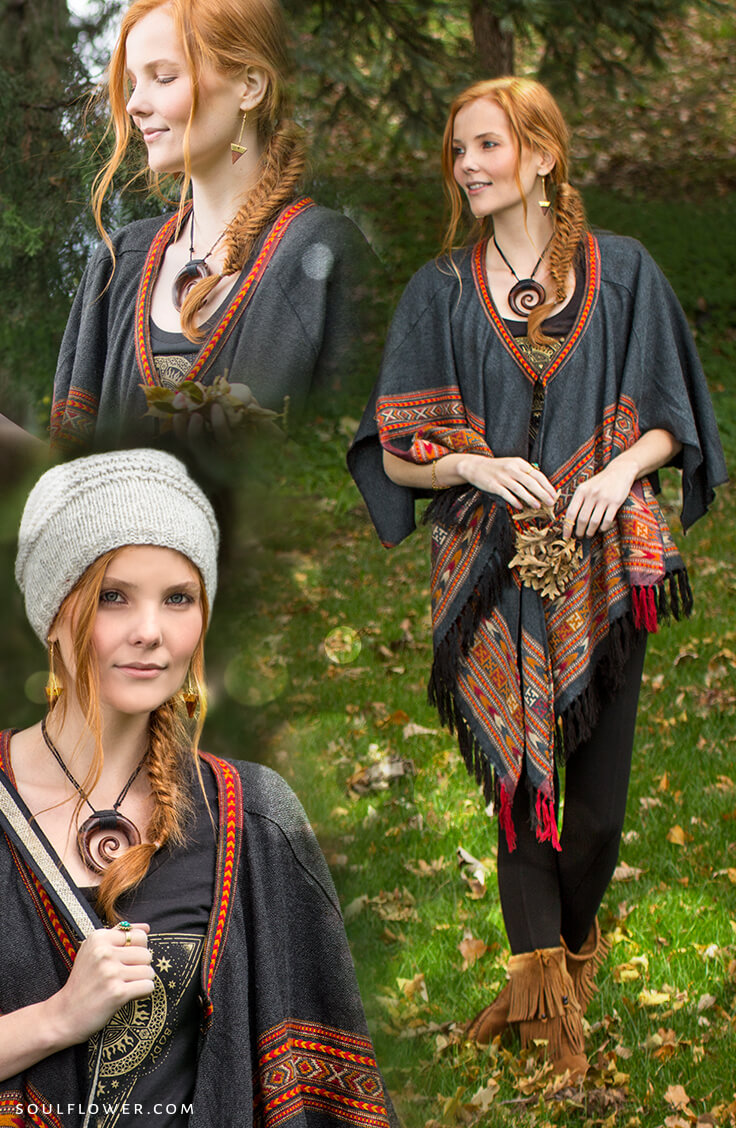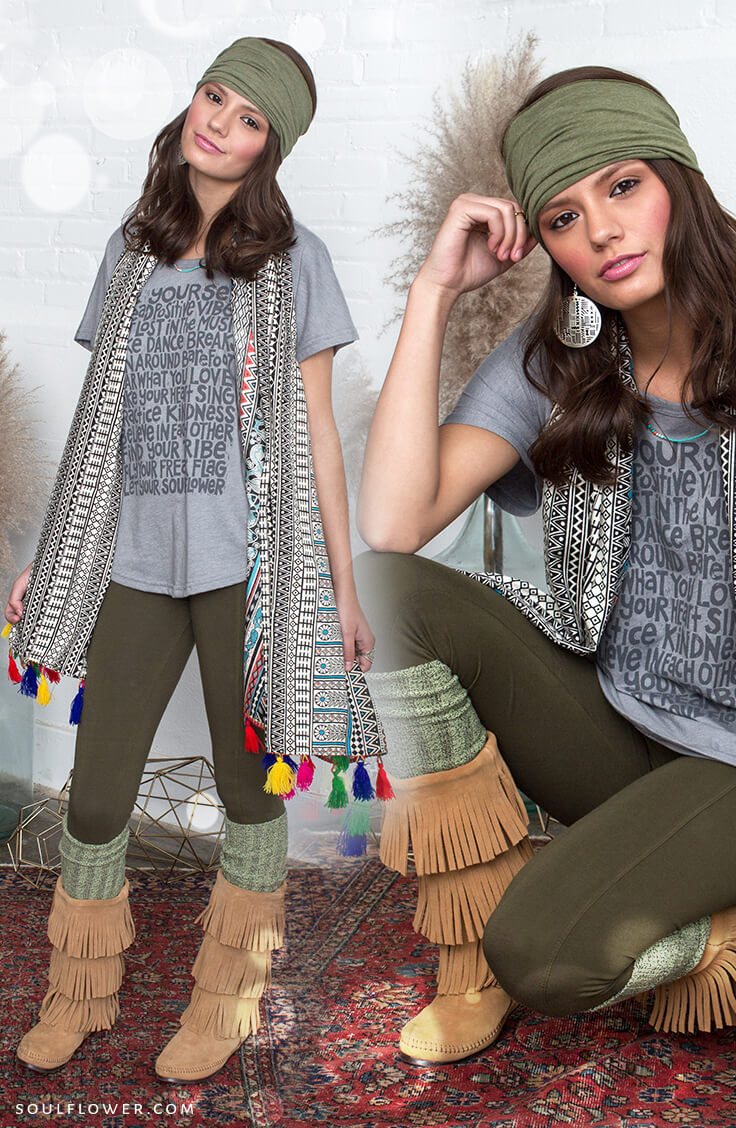 A bright pop of color can really tie together an outfit. Autumn is all about the colors, baby!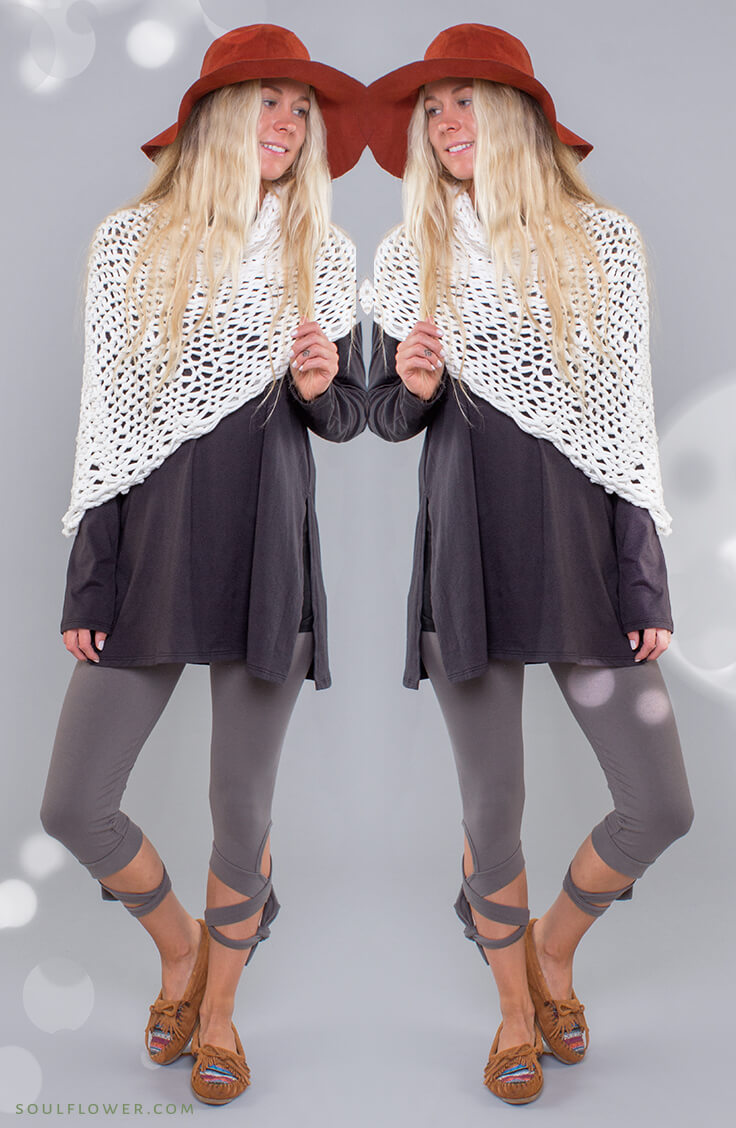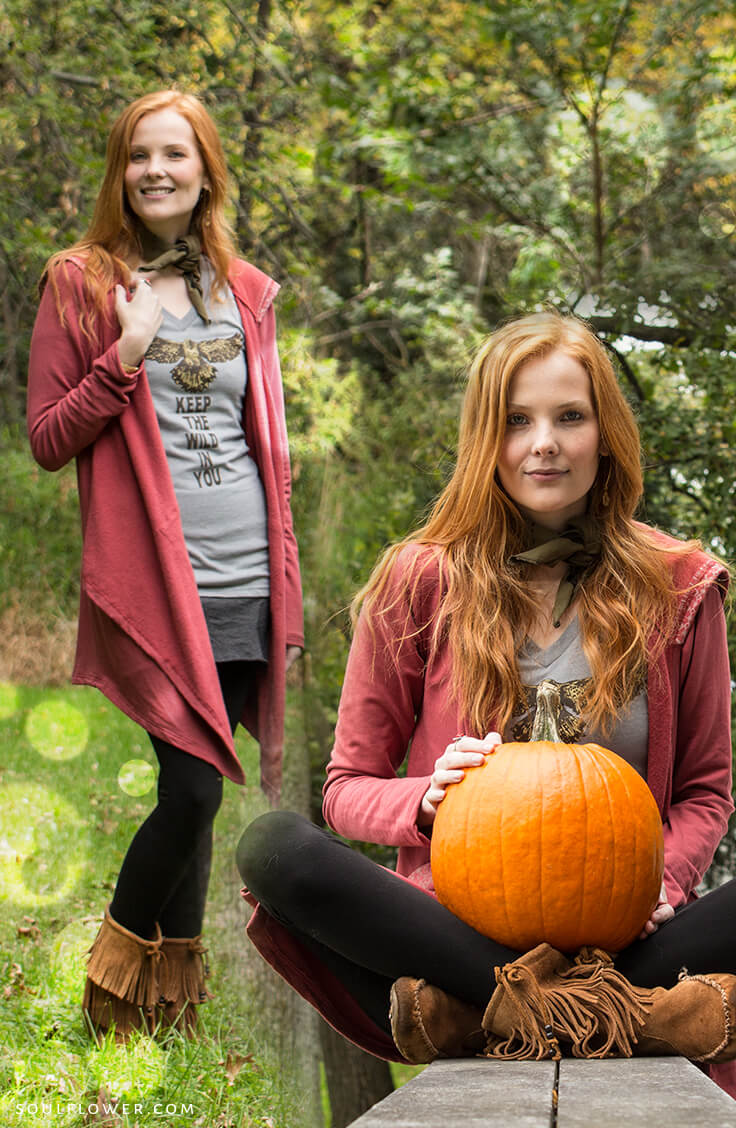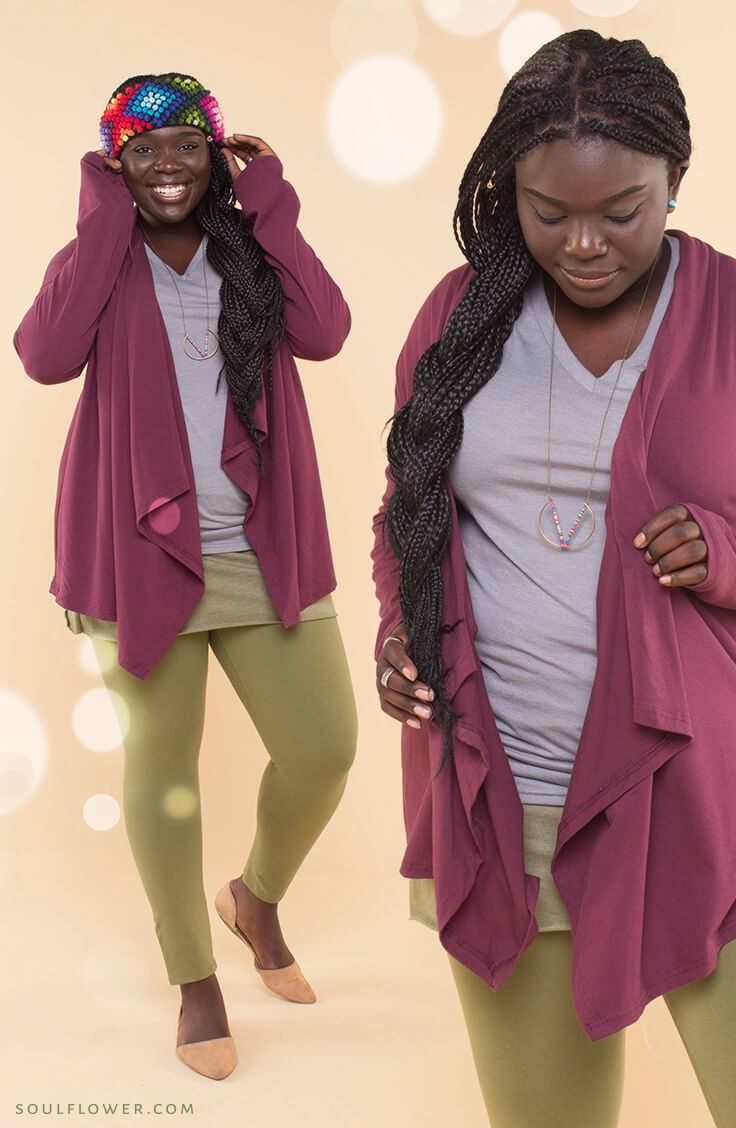 Stick with a color palette (blues, greens) in your layers, or go all out. Wear whatever makes your heart sing!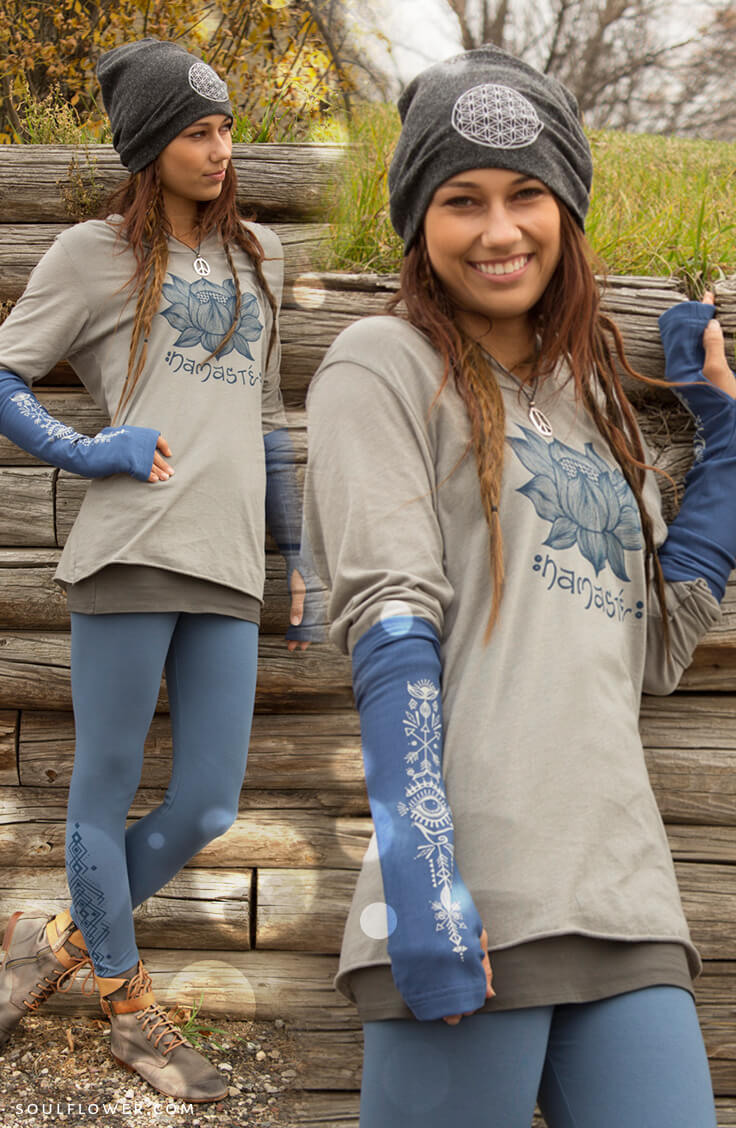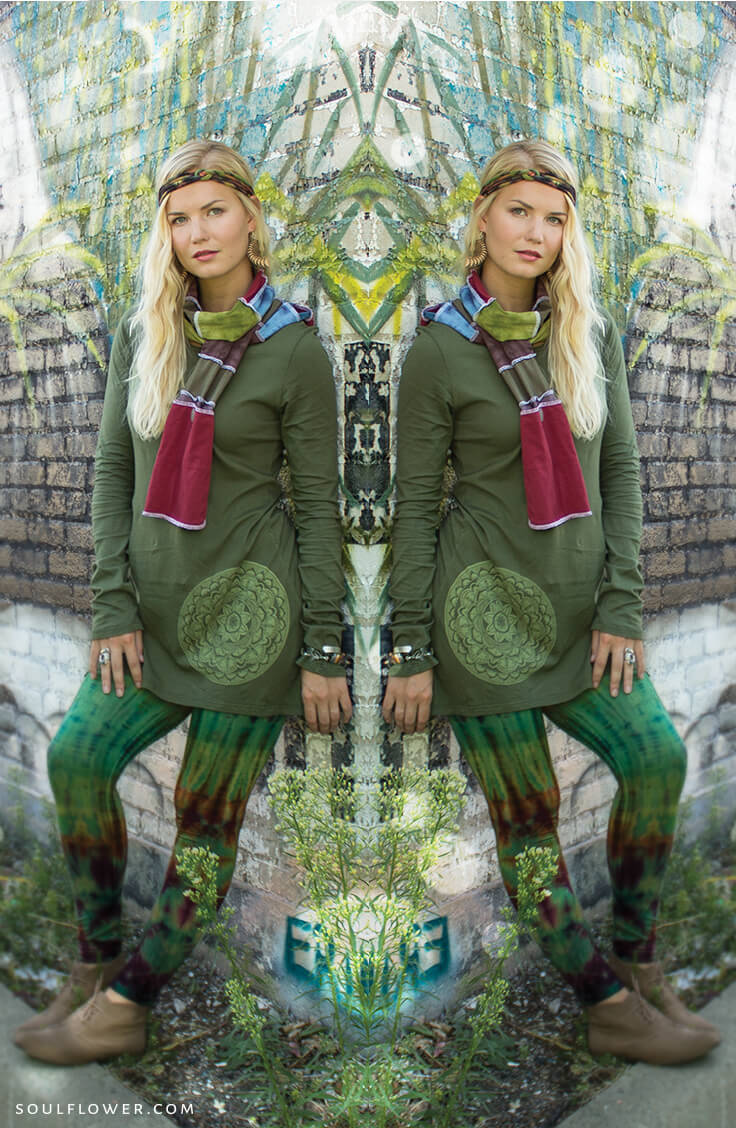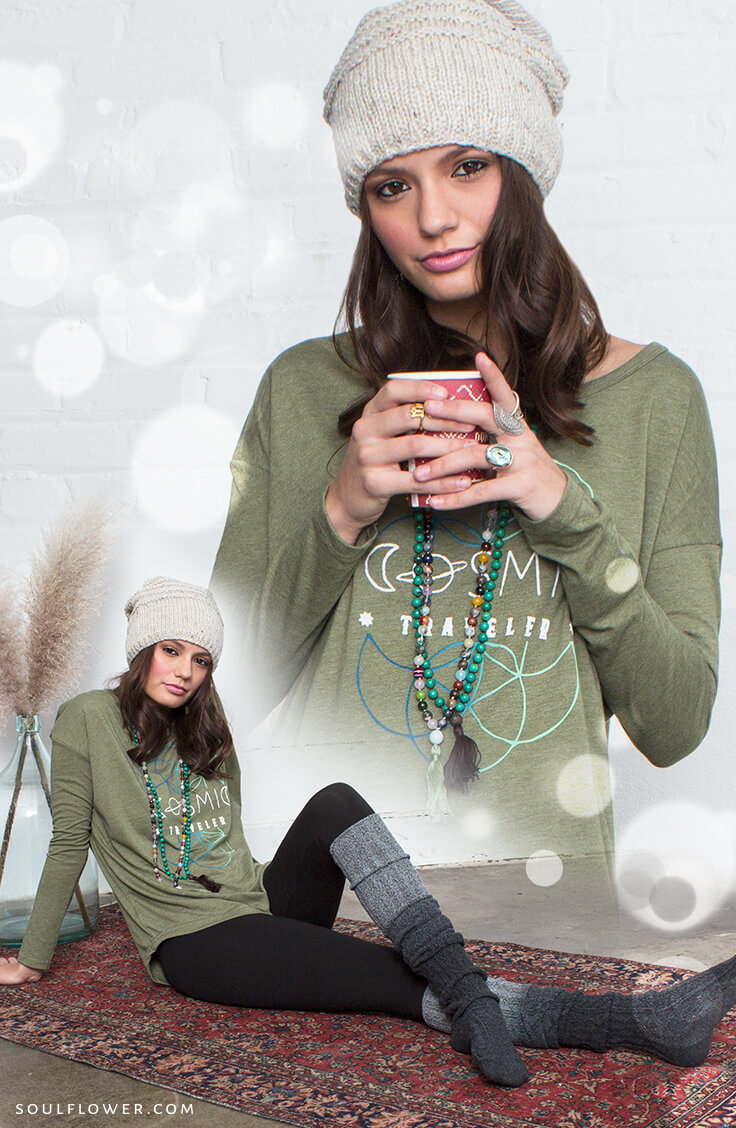 Layers, layers, layers! Fall is the best time to layer up, since it's easy to remove items if the day gets warmer than expected. Layer everything with an open cardigan for a funky free-spirited vibe.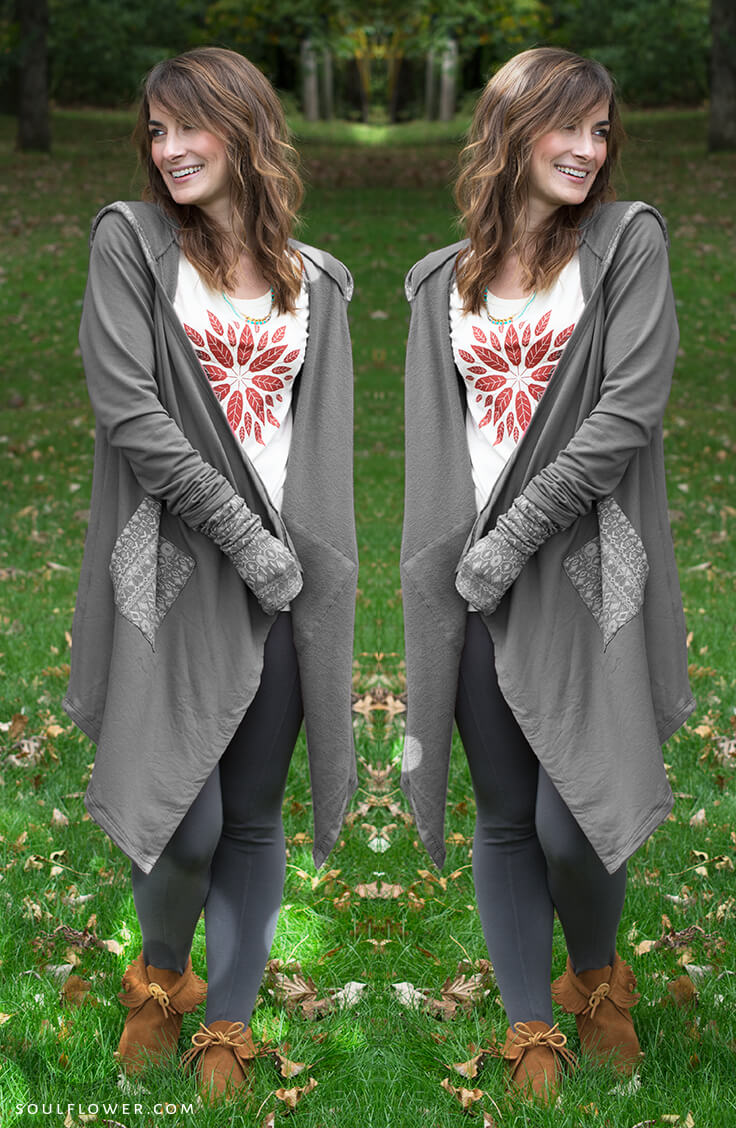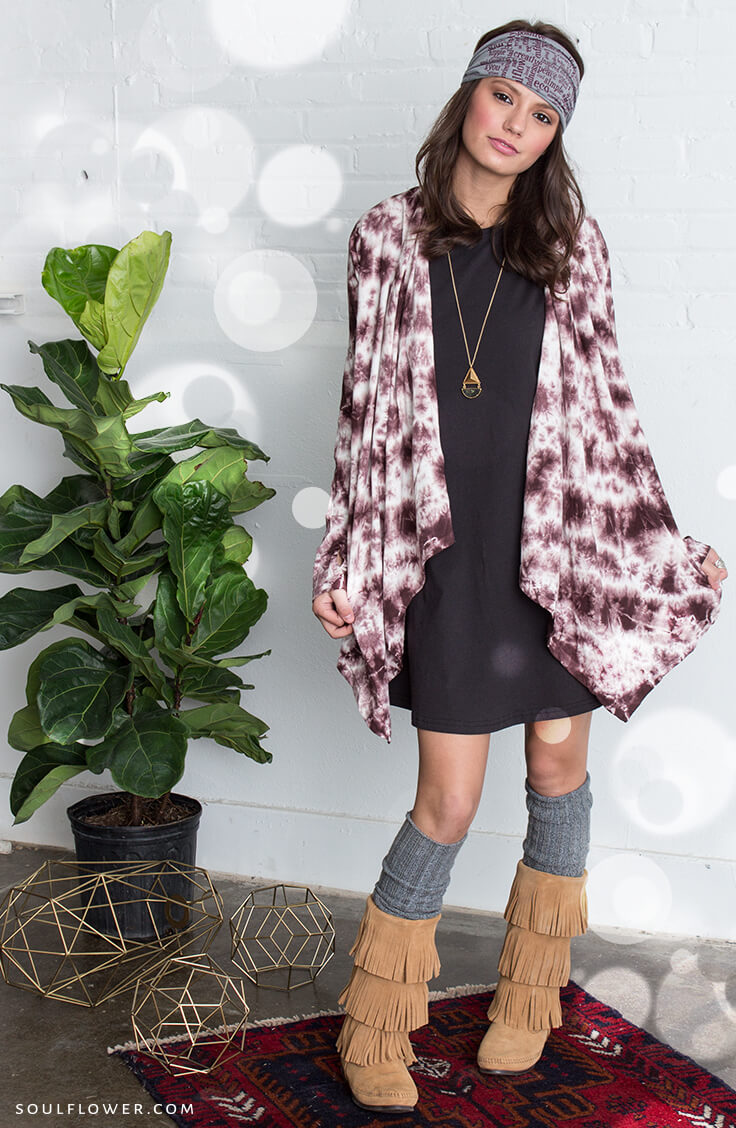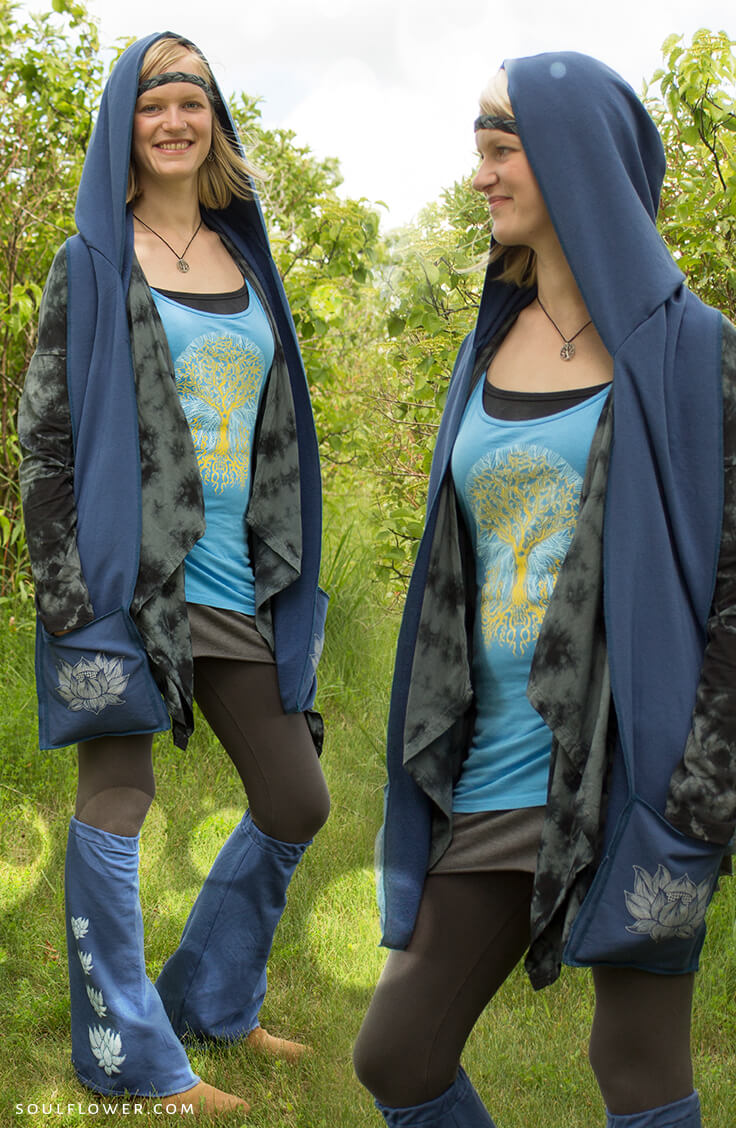 You can't go wrong with a big, comfy zip-up hoody! This is actually a men's/unisex hoody, so it's extra relaxed and cozy.