Merkaba, also spelled Merkabah, comes from a Hebrew word meaning chariot, or vehicle, and can also be defined also as light, spirit, body. The Merkaba Symbol is a shape made of 2 intersecting tetrahedrons that spin in opposite directions, creating a 3-dimensional energy field. You can activate this vehicle of light around your own body with practiced meditation and breathing techniques. The merkaba is said to provide protection and transport your consciousness to higher dimensions. The merkaba shape reminds us of the potential power we can wield when we unite our own energies in pursuit of connection and growth.

Blog Image
Merkaba Symbol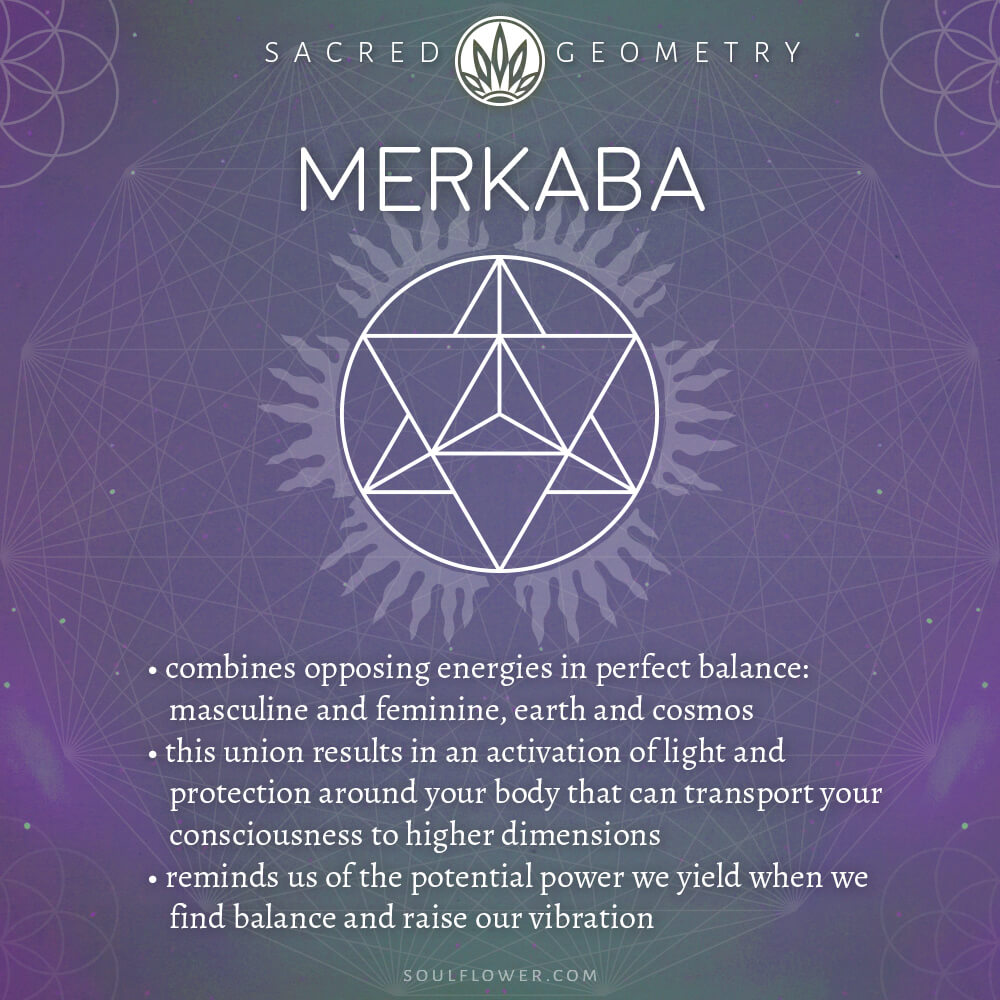 Blog Image
combines opposing energies in perfect balance: masculine and feminine, earth and cosmos

this union results in an activation of light and protection around your body that can transport your consciousness to higher dimensions
reminds us of the potential power we yield when we find balance and raise our vibration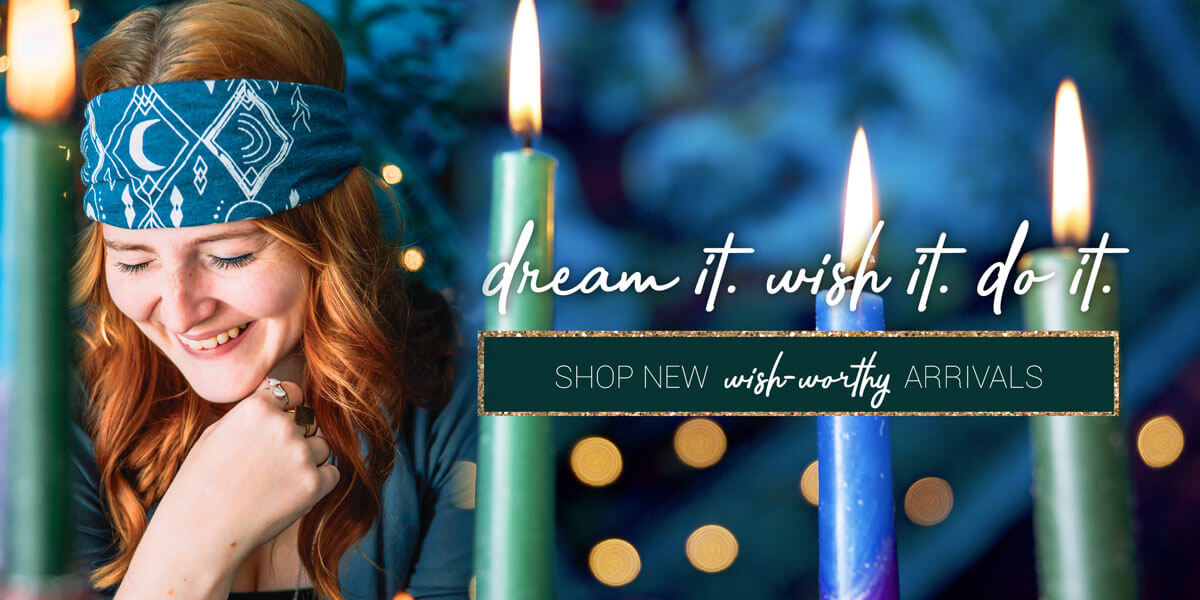 Blog Image
Mer-ka-ba design
Our merkaba design takes the merkaba shape and expands beautifully, adding the words light, body, spirit to the outer edges. We print this in a gold shimmer ink to literally catch the light (just like the merkaba does)!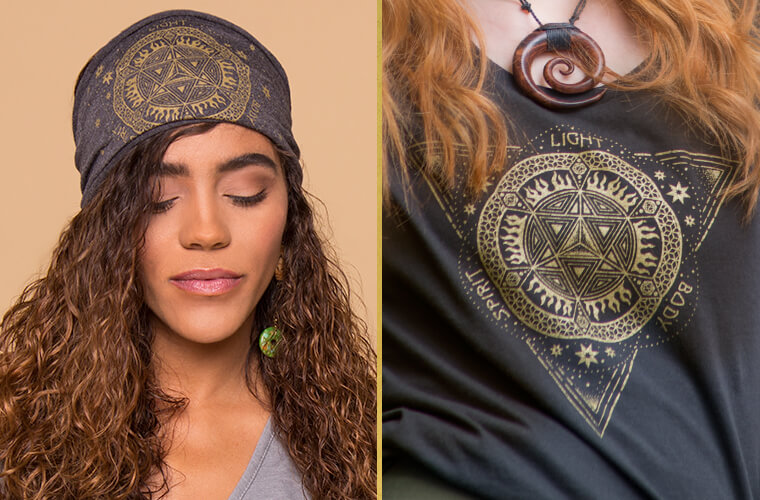 Blog Image
What is sacred geometry?
Sacred Geometry are geometric shapes that have deep metaphysical meaning behind them. Besides being beautiful, they often have interesting mathematical properties and loads of history and symbolism. These geometric designs have been used by humans since ancient times in art, decor, and in religious and spiritual contexts. The new age movement has renewed interest in these elegant and cool-looking shapes, and people are using them to explore the self and their place in the universe.
Further reading and sources:

Blog Image
Here at Soul Flower, we combine free-spirited art & uplifting messages with eco-friendly materials to create mindfully-made clothing, accessories, & gifts that help you express yourself.
It's soul-affirming merch you feel good about rocking! Express yourself with Soul Flower and join your buds and fellow free spirits, eco warriors, happy hippies, and kindred souls in sharing the good vibes. Be kind, be yourself, and be the change you want to see in the world!
When you feel good, you do good!
Click the image below for our sacred geometry clothing and gifts!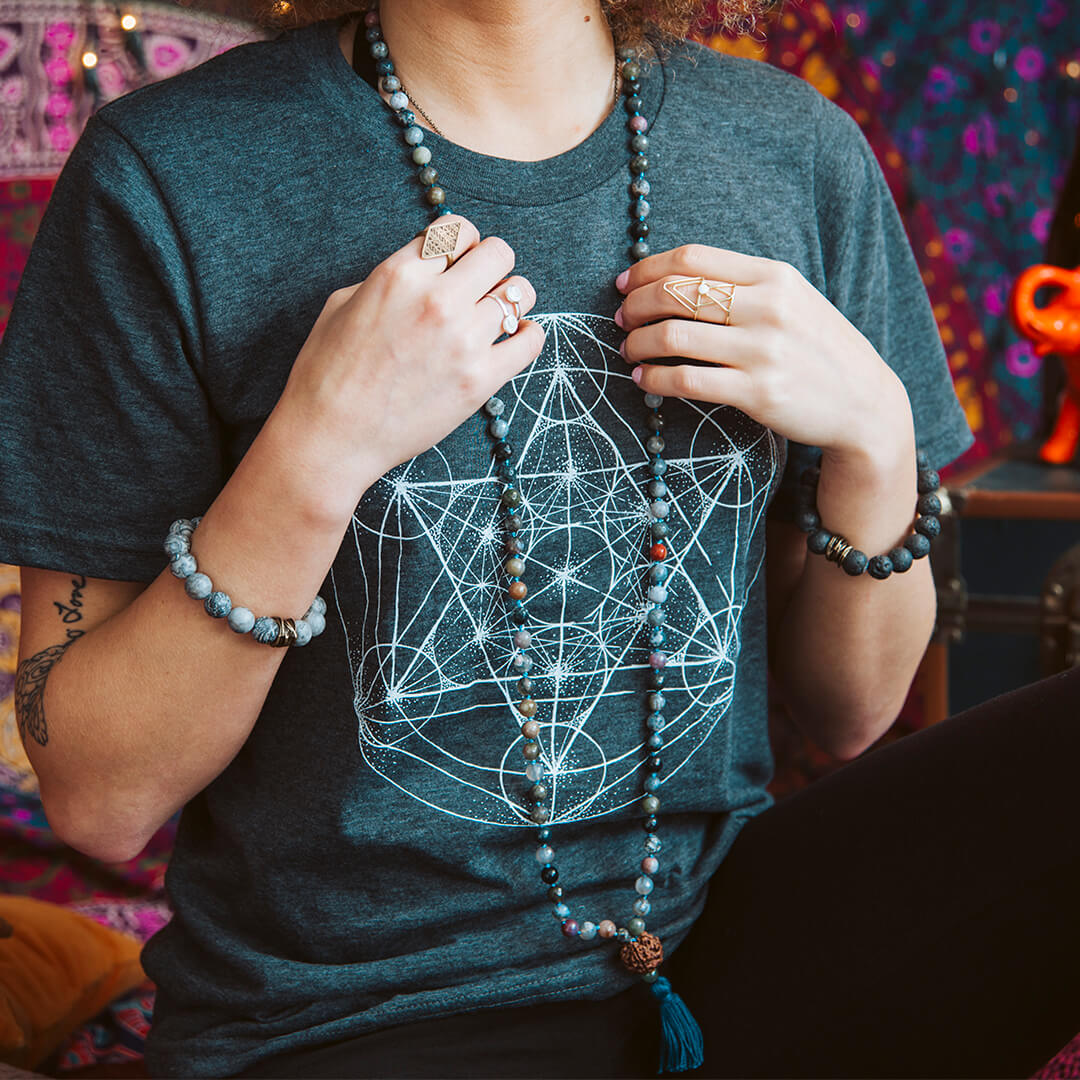 Blog Image