Metatron's Cube starts with the Fruit of Life shape, and connects all 13 circles with straight lines. Metatron's Cube includes all 5 Platonic Solids hidden inside, symbolizing the underlying geometric patterns found throughout our universe. It's named after Archangel Metatron, who watches over the flow of energy in creation and provides a connection to the divine. Metatron's Cube is balanced and provides a visual focal point for meditation. It can replace negative thoughts with positive ones. Read on to find out more about Metatron's Cube meaning.
Metatron's Cube Meaning
Blog Image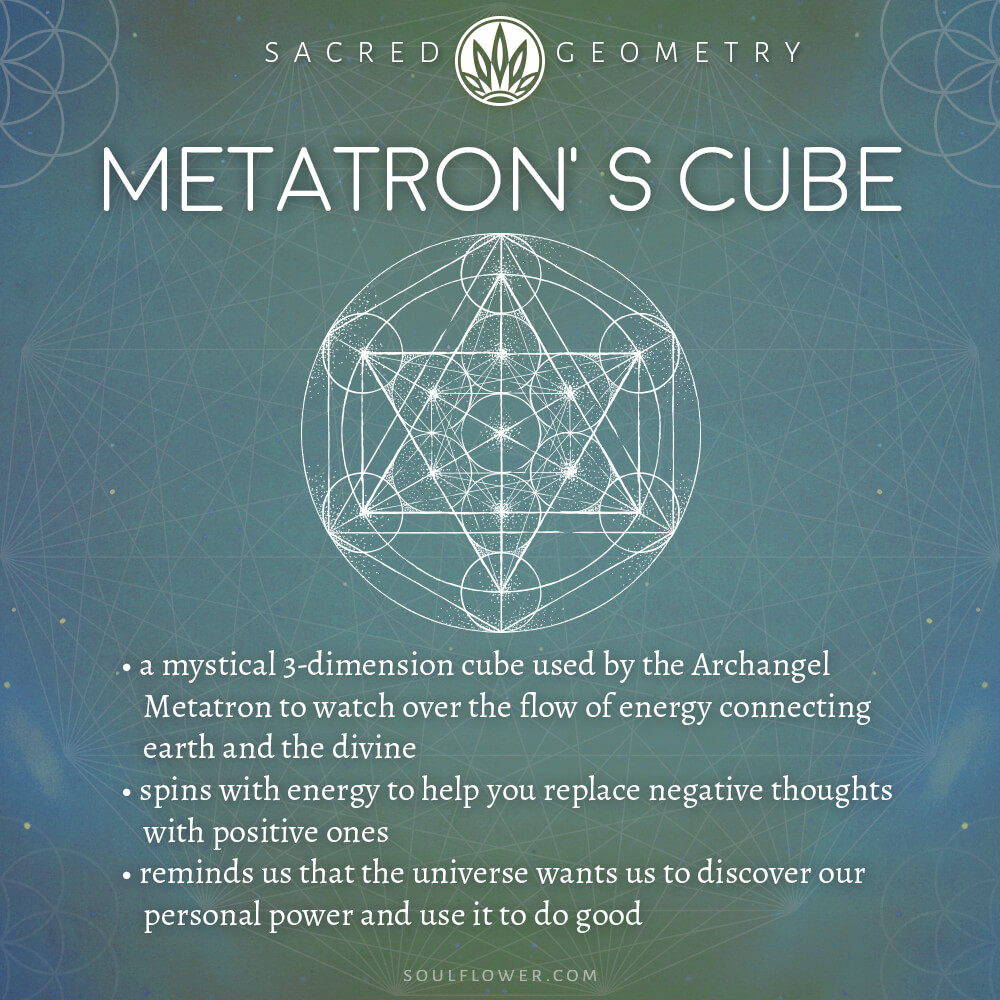 a mystical 3-dimension cube used by the Archangel Metatron to watch over the flow of energy connecting earth and the divine

contains all 5 Platonic Solids hidden inside, symbolizing the underlying patterns of our universe

spins with energy to help you replace negative thoughts with positive ones

reminds us that the universe wants us to discover our personal power and use it to do good
Metatron's Cube Shirt
Handmade and hand printed, this Metatron's Cube shirt design is tricked out with some awesome stippling!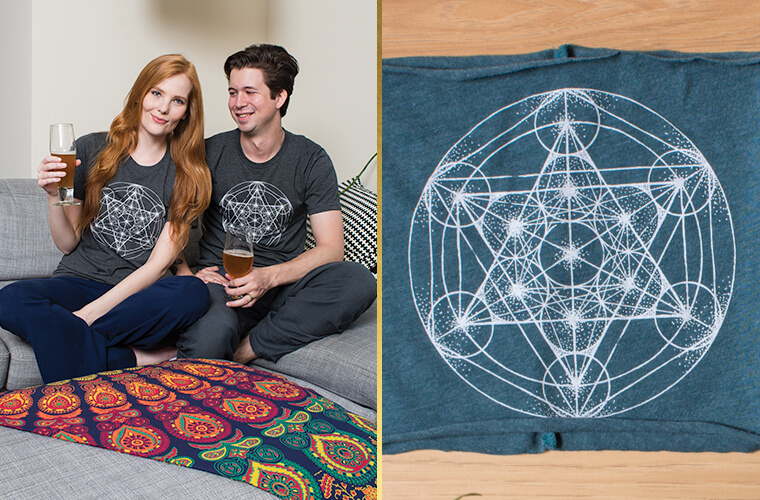 What is Sacred Geometry?
Sacred Geometry are geometric shapes that have deep metaphysical meaning behind them. Besides being beautiful, they often have interesting mathematical properties and loads of history and symbolism. These geometric designs have been used by humans since ancient times in art, decor, and in religious and spiritual contexts. The new age movement has renewed interest in these elegant and cool-looking shapes, and people are using them to explore the self and their place in the universe.
Further reading and sources:
Conscious Ink: The Hidden Meaning of Tattoos by Lisa Barretta
Metatron's Cube (Sacred Geometry) by Koi Fresco aka Vishuddha Das
Archangel Metatron's Cube in Sacred Geometry by Whitney Hopler at ThoughtCo.
Sacred Geometry Clothing & Gifts at Soul Flower

Blog Image
Here at Soul Flower, we combine free-spirited art & uplifting messages with eco-friendly materials to create mindfully-made clothing, accessories, & gifts that help you express yourself.
It's soul-affirming merch you feel good about rocking! Express yourself with Soul Flower and join your buds and fellow free spirits, eco warriors, happy hippies, and kindred souls in sharing the good vibes. Be kind, be yourself, and be the change you want to see in the world!
When you feel good, you do good!
Click the image below for our sacred geometry clothing and gifts!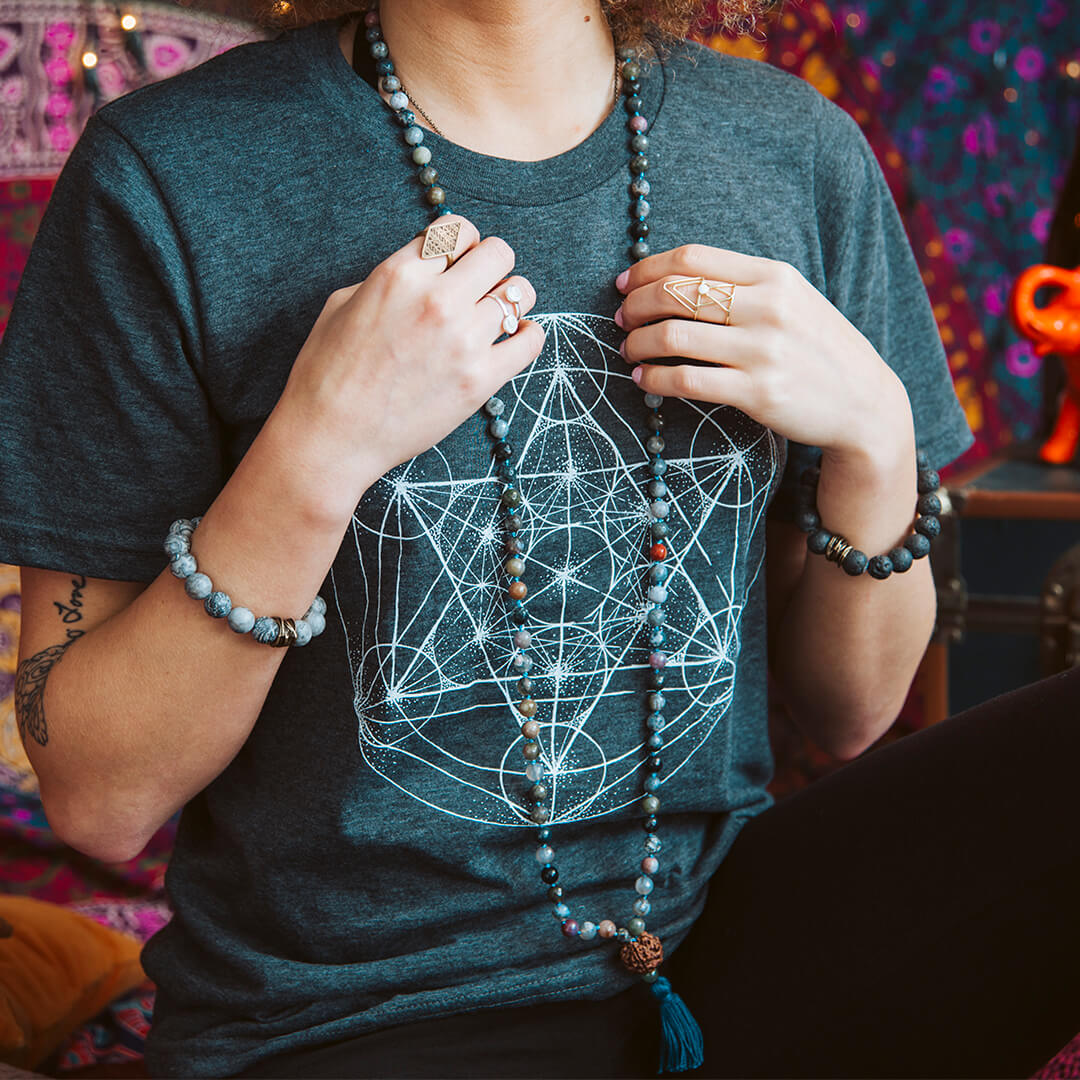 Blog Image