Here at Soul Flower, we love our leggings! The leggings we produce are made from one of our favorite fabric blends: 87% organic cotton and 13% spandex. Safer for the planet, plus they retain their shape! Our leggings are made in the USA and screen printed by hand in our print shop in Minnesota.
On top of all that eco goodness, our prints are one-of-a-kind!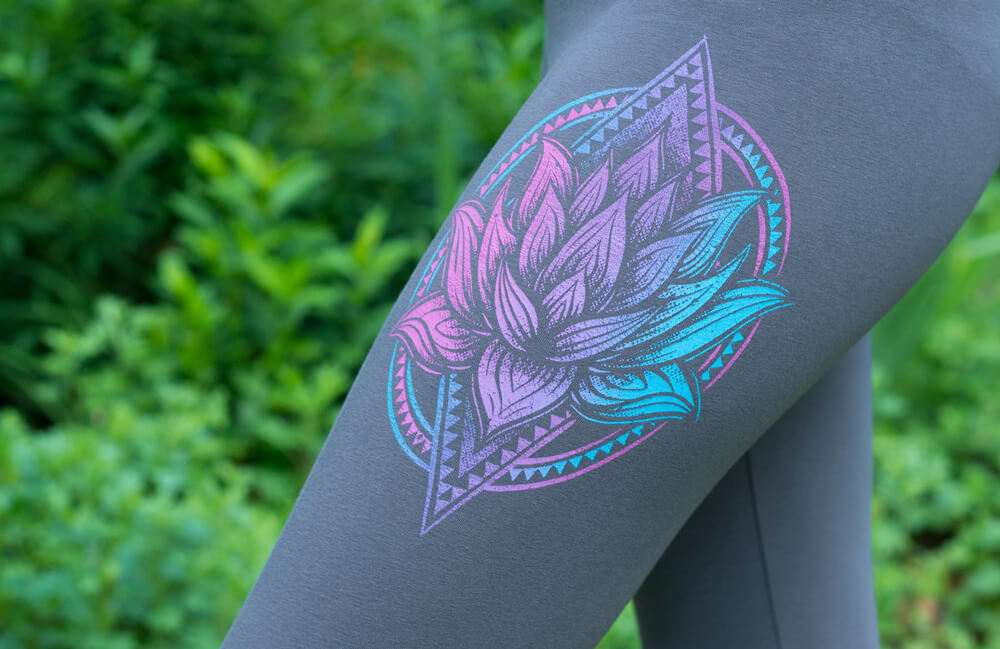 Blog Image
Way back in the spring of 2013 we introduced our organic leggings, and a year later we launched printed leggings. We haven't stopped since! Screenprinted leggings are unique and fun, and we're always trying new designs, print locations, and print techniques.
We just finished printing a set of 5 new designs on our Organic Cropped Leggings: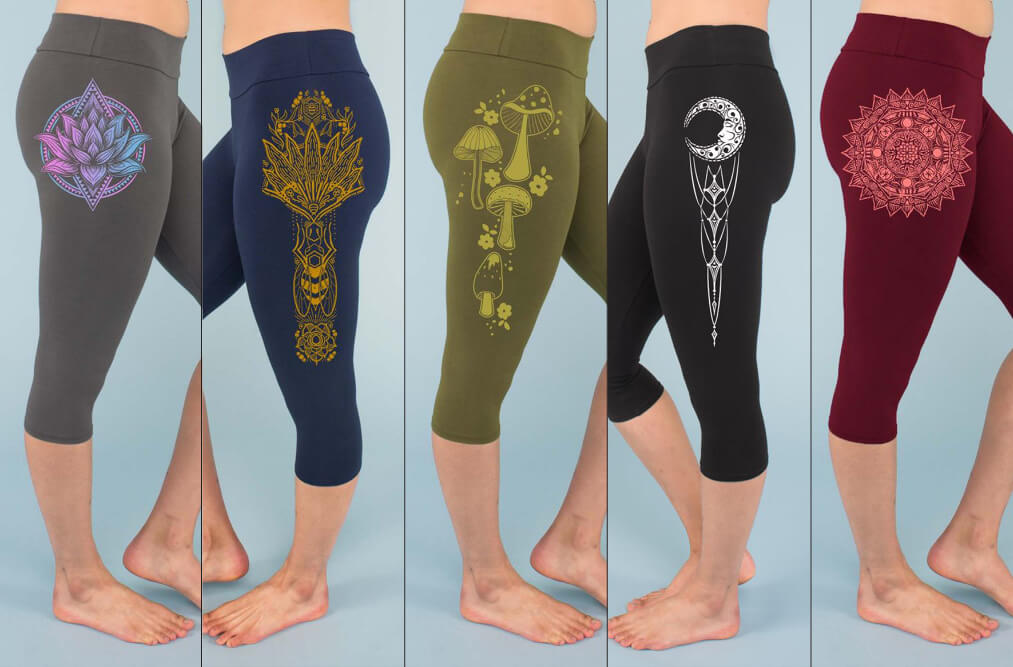 Blog Image
Let's take a closer look at a couple of these hand-drawn designs.
Earth Magic Mandala
This mandala design was inspired by all things nature: the moon, stars, flowers, trees, roots, and even the flowing wind. Drawn from the center out, this mandala got so big that we couldn't even fit on the leggings! We had to trim it down to the petals, but it still looks awesome.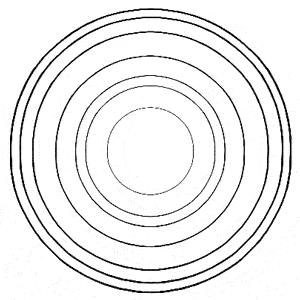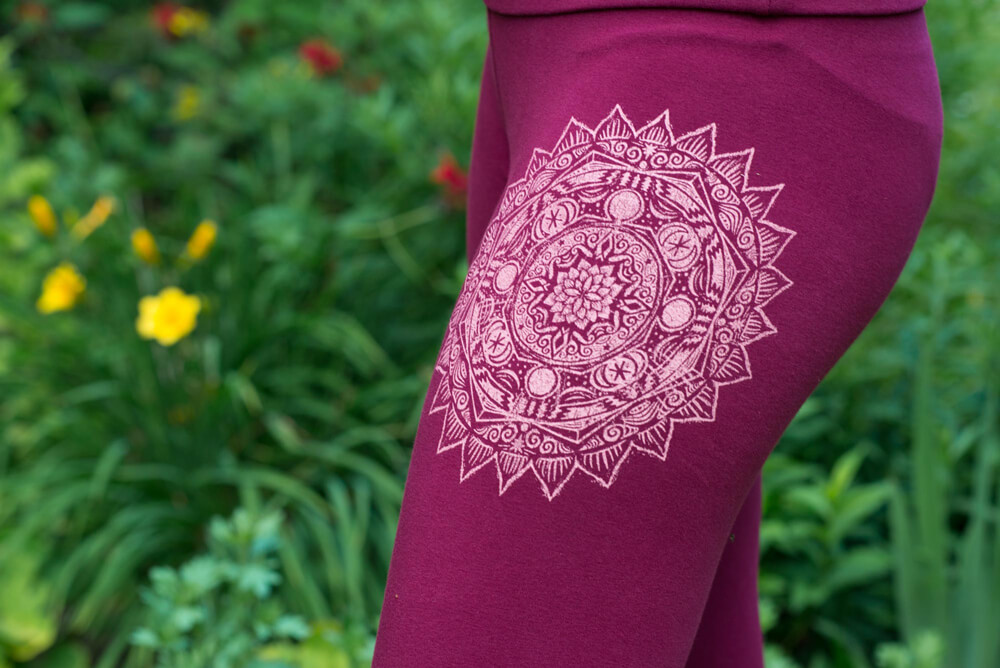 Read our DIY for How to Draw a Personalized Mandala >>
Bee Goddess
Inspired by bees, flowers, and sunshine: the perfect summertime trifecta. This symmetrical design has tons of texture and is a reverent ode to the humble bumble. (There is actually a difference between honeybees and bumblebees, but all are worth celebrating!)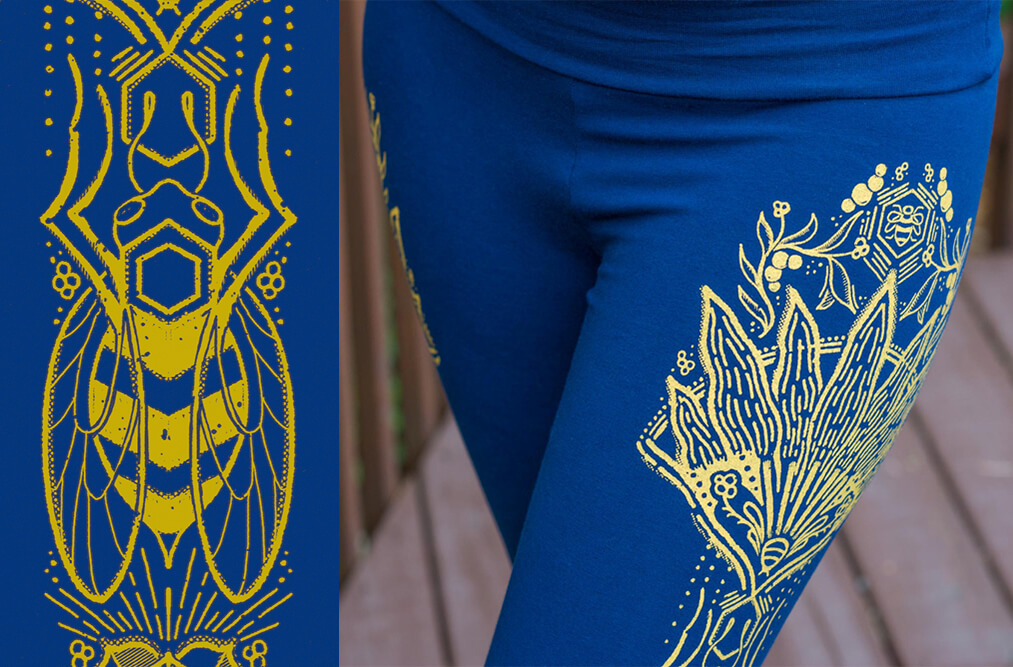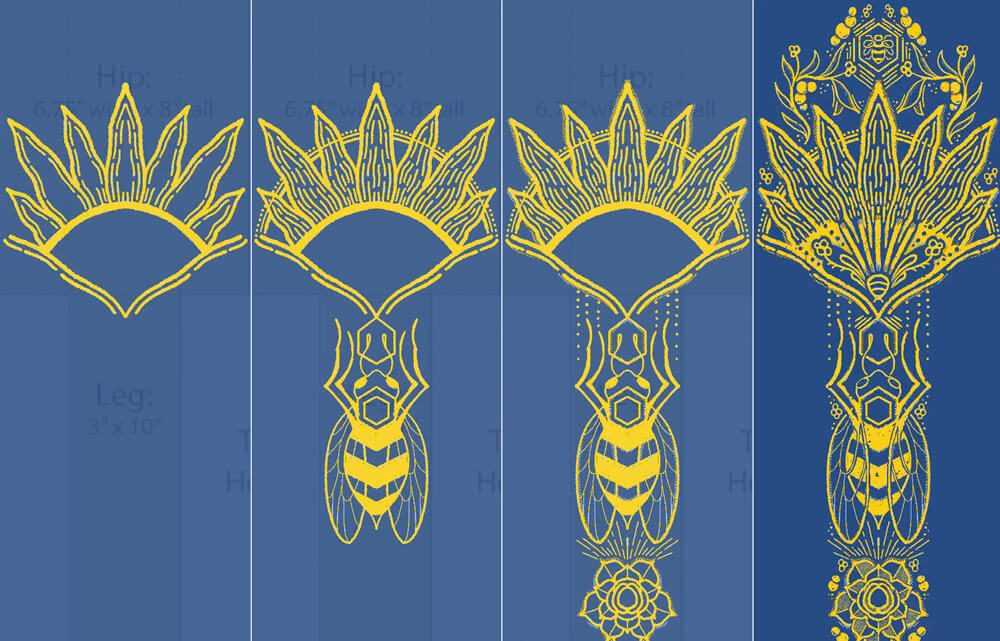 Read our Planting for Pollinators DIY >>
Even More Art
Check out our dozens of leggings designs and find one that speaks to you!
Wear 'em for yoga, lounging, or everyday life. Layer them under dresses or tunics when it's cold. Funk up a basic top by pairing with funky printed leggings. Wear your art on your sleeve…or legs!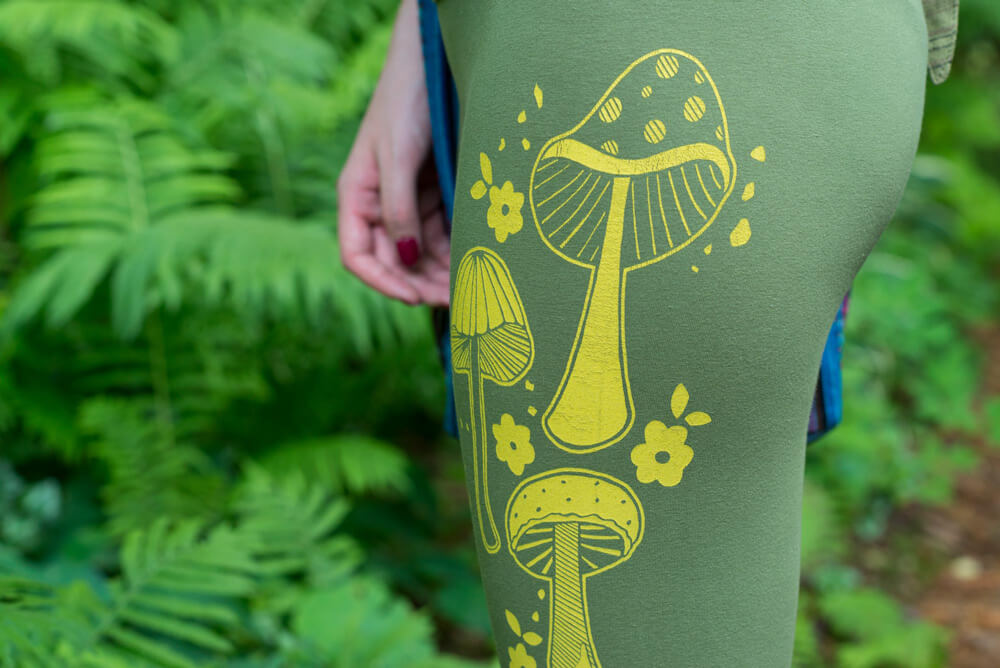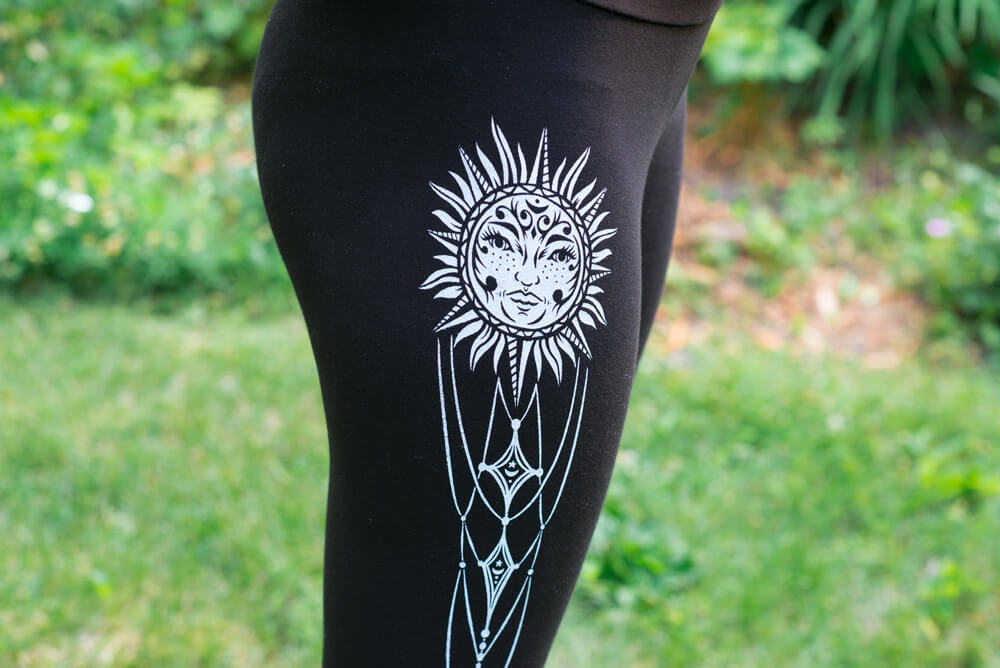 Shop celestial clothing and gifts >>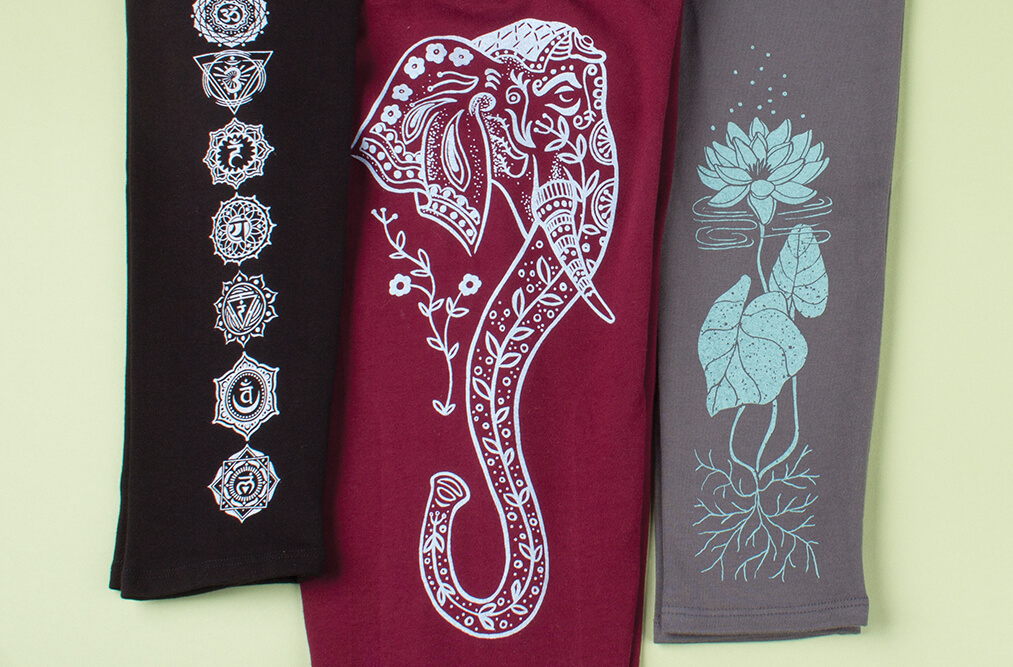 Blog Image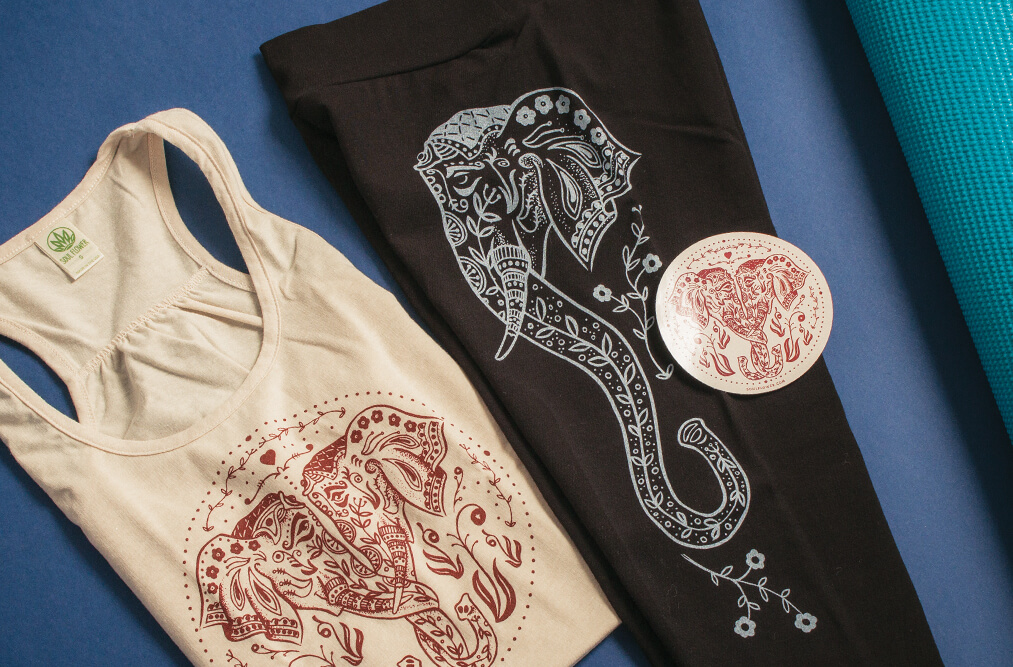 Don't miss the behind-the-design post about Twisted Trunks elephants!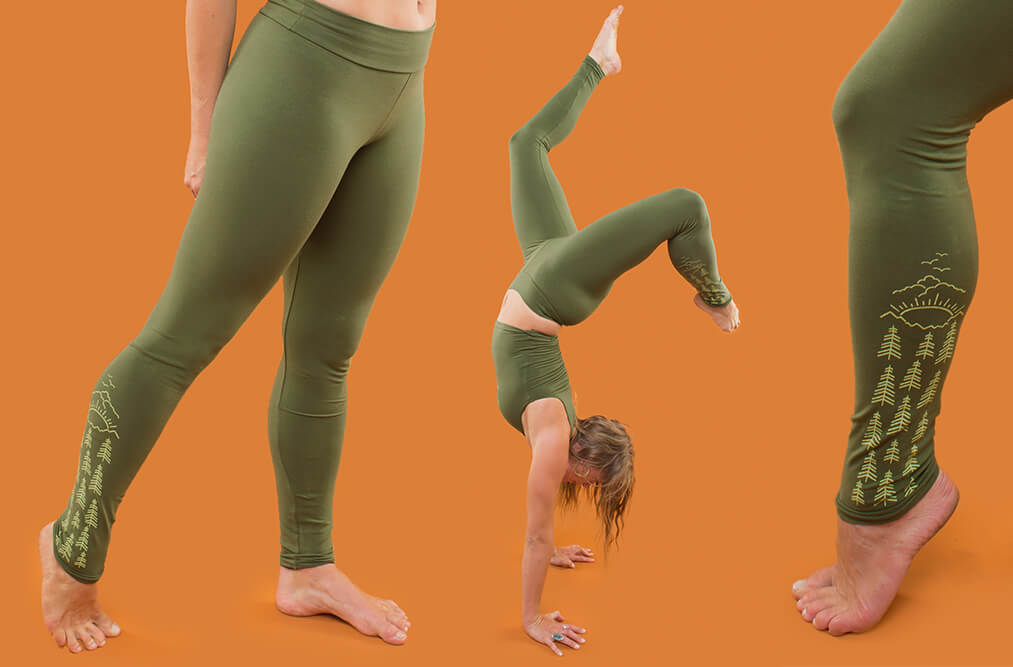 The acro-amazing Goldie in Soul Flower leggings.